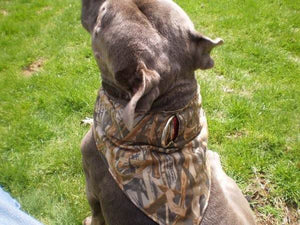 Pet Bandanas!
One side made of lightweight 100% denim and other side  80% polyester/ 20% cotton camo.  
Reward your special one today!
Reversible, so you get two for the price of one.
It comes in other prints if camo isn't a preference 

Made where collar slides inside through opened ends and has a convenient buttonhole for the ring of the collar to attach a leash.

Handmade in American with pride!